Details
Your present position:Details
Restmoment system is used in the Hebei Provincial Committee Conference
Click:246 Date:2020-05-12 17:10:00 Information Source:
Recently, Chen Shuzeng, the secretary of the government, presided over the meeting of the government for the works in epidemic. Restmoment full digital high-end conference system is used in this conference.
Restmoment designed a set of full digital high-end conference system RX-A2 series after investigation. The high-end conference unit RX-A2 worked with RX-V3.1 conference controller. It can realize discussion and automatic video tracking function As well, it has dual backup function. The appearance is simple and stylish. The installation method is simple. And its pickup distance can reach 130cm. It is widely praised by users.
RX-A2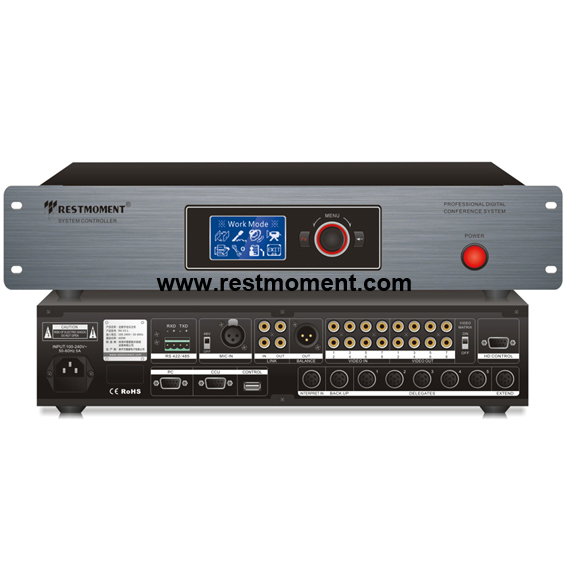 RX-V3.1