Details
Your present position:Details
The conference room of the committee in Tibet installed Restmoment square microphone
Click:303 Date:2020-04-13 16:42:00 Information Source:
The Tibet Autonomous Region is one of the five minority autonomous regions in China. Tibet is famous for its magnificent, magical and magnificent natural scenery. It has a vast territory, spectacular landforms and abundant resources. Since ancient times, people on this land have created a rich and splendid national culture. Restmoment has set up a high-end conference system with high efficiency, practicality, stability, security, and long pickup distance for the meeting room in Tibet.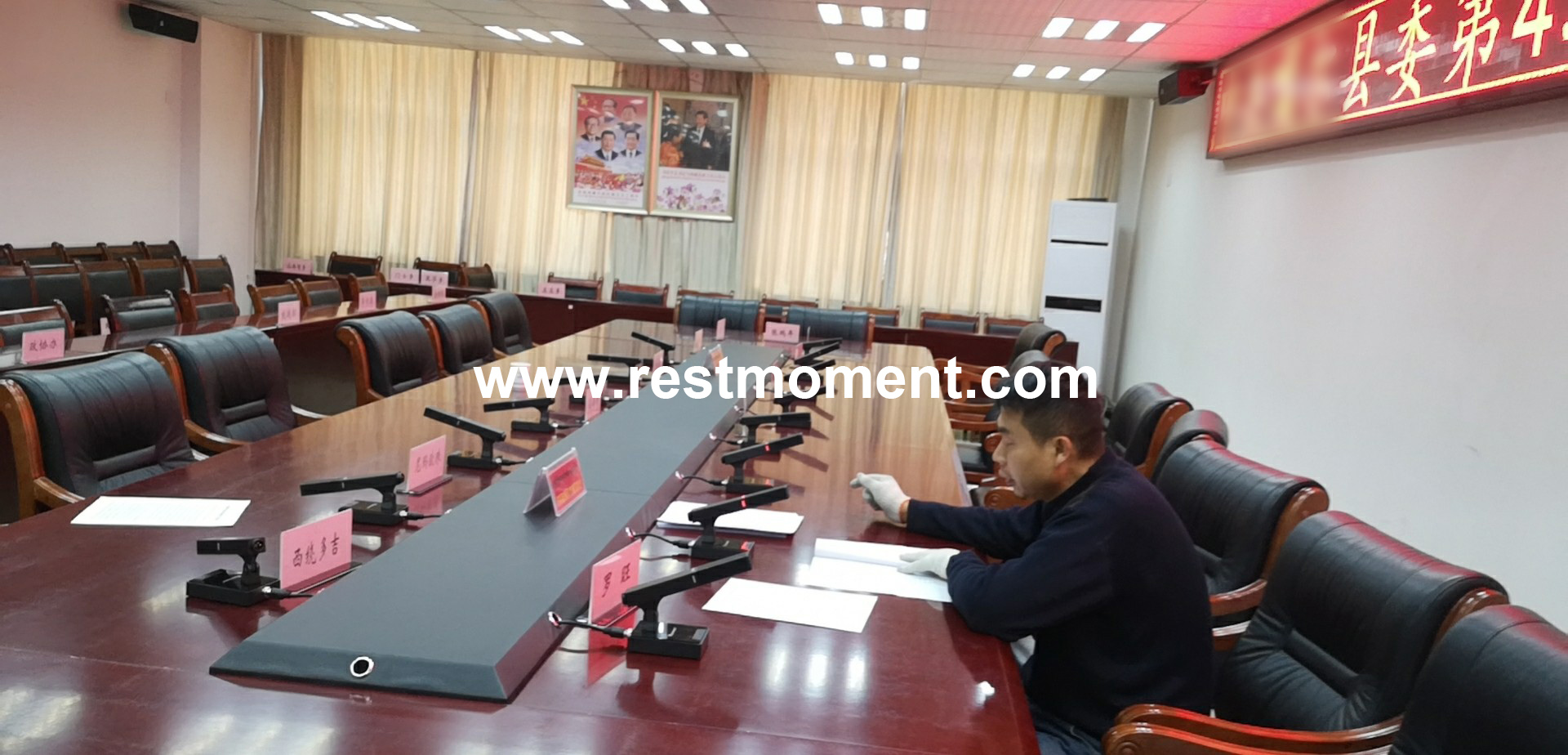 Restmoment full-digital high-end conference system square microphone pole. It has high-fidelity sound quality. And the pickup distance can reach 130cm. It has video tracking, discussion, anti-cell phone interference and dual backup functions. Because of the appearance of the square microphone pole conference series, it has been widely loved and supported by customers.