Details
Your present position:Details
Restmoment conference system installed in a government meeting room in Longyan, Fujian
Click:300 Date:2020-03-12 14:48:00 Information Source:
A conference room of a government in Longyan City, Fujian Province is an important place.So it has higher requirements for conference systems. In order to meet the requests of the meeting, Restmoment designed a set of conference system after inspections.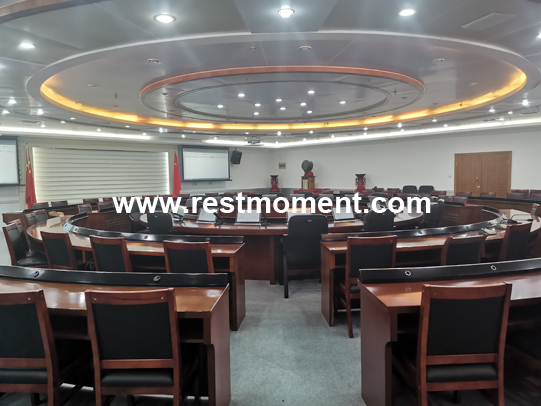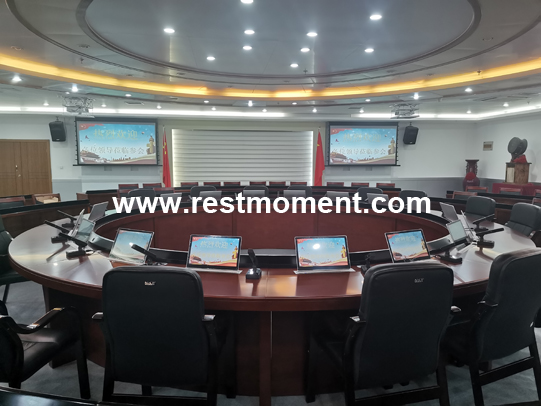 Restmoments has designed a paperless conference system RX-D6101 series and a full digital high-end conference system RX-A2 series according to user requests. RX-D6101 series has seperate design and integrated presentation. The system is separated and upgraded to ensure the usage. The RX-A2 series uses a 14mm diameter gold-plated capacitive microphone with the 130cm pickup distance, high-fidelity sound quality, simple and convenient installation, anti-cell phone interference, video tracking and dual backup functions. It is suitable for a variety of conference venues.
RX-D6101
RX-A2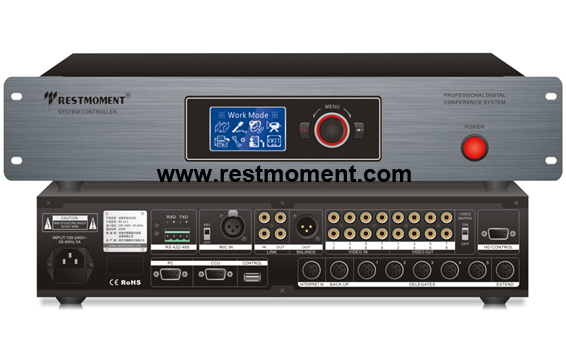 RX-V3.1